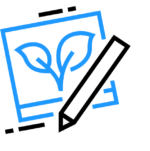 Creating envy through a visual identity thanks to graphic design
Consumers are not only happy to see high-quality content, they expect it. Their expectations must be met by offering visually pleasing and engaging content. You no longer browse a website, you live an experience. We no longer scan a news feed, we interact with the brands that attract us.
Curious to know about our other services?