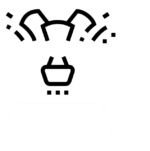 The essentials of digital marketing
The advantages of digital advertising are numerous: the possibilities of precise targeting, campaigns adapted to small and large budgets, the possibility of adapting the campaign along the way and the evaluation of the return on investment. So it's just a matter of finding the platform that will allow you to reach your goals and your customers.
Curious to know about our other services?